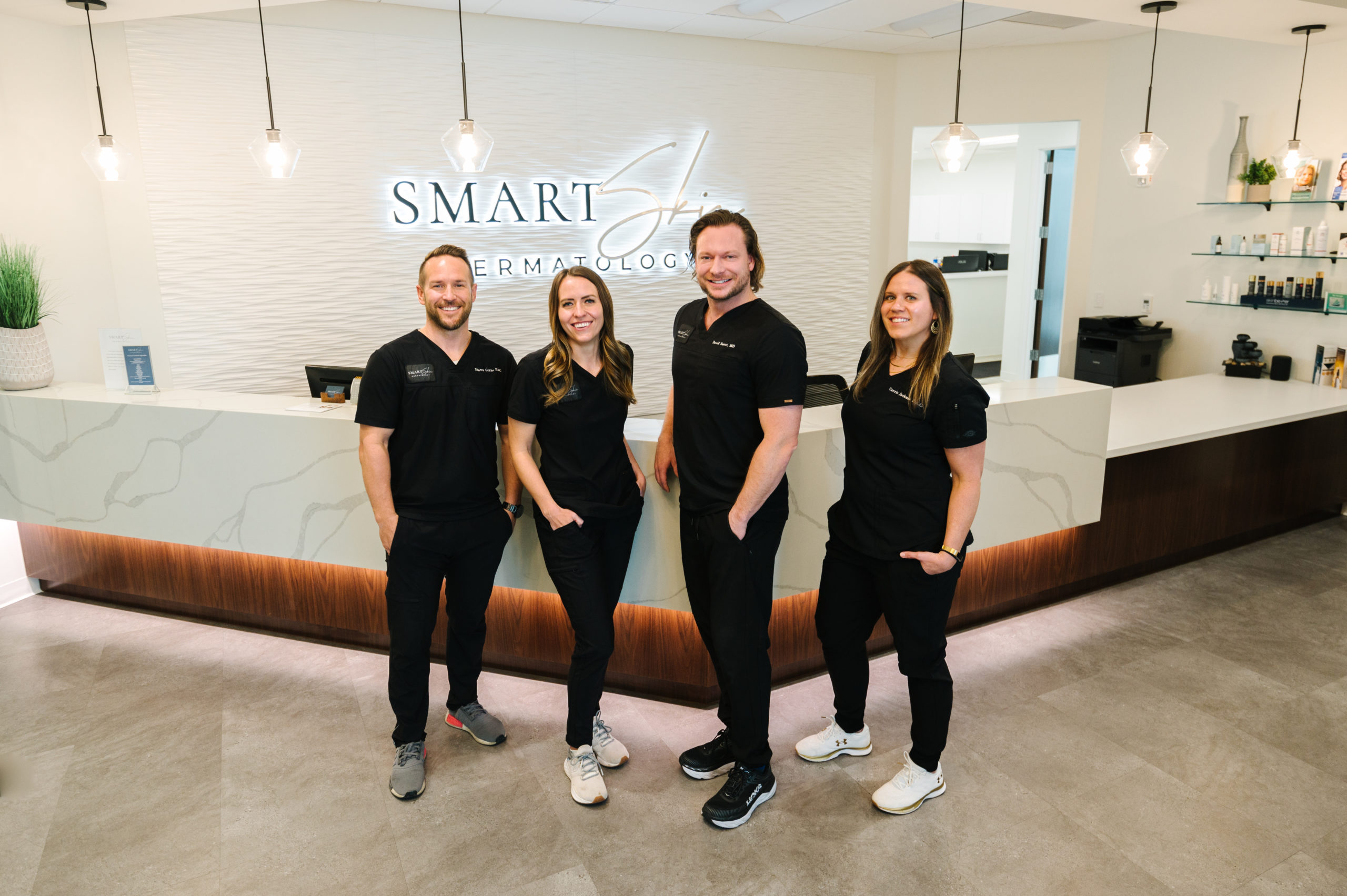 Our vision at Smart Skin Dermatology is to bring a professional, enjoyable, and patient-focused experience to the dermatology specialty. With over 20 years of combined clinical experience, our Smart Skin Dermatology team is able to provide our patients with an all-inclusive home for their medical and cosmetic needs. We are excited to put you. and your family on the path to healthy, happier skin. Welcome to the Smart Skin Dermatology family!
Dr. Smart attended Brigham Young University as an undergraduate. He continued his studies at the…
Shawn is a Utah native. He attended Brigham Young University as an undergraduate where he…
Lindsey Smart Smith, PA-C, is a Salt Lake City native. She attended Utah State University…
Carrie Jackman is a Utah County native. She received her bachelor's degree from Brigham Young…
Super impressed with this office! The office staff were wonderful to work with and I'm excited to continue coming to my future appointments!
I've been terrified of going to the dermatologist since I was a huge tanner in high school/college, but Dr. Smart was so kind and I didn't feel judged at all.
Shawn took care of me when I came in for a simple skin check. I don't usually leave reviews, but my experience with Shawn was exceptional!