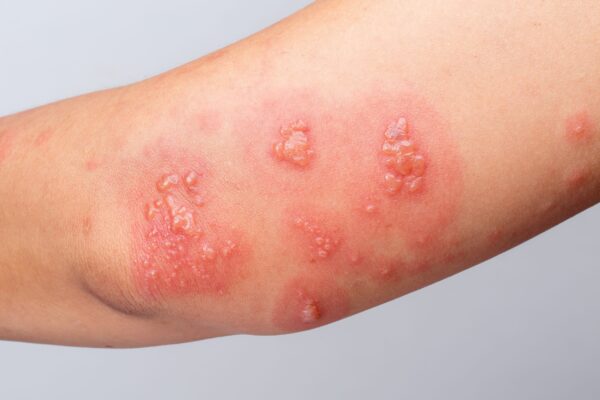 Blistering Disease
Blistering Diseases are autoimmune bullous disorders that include:
Mucous membrane pemphigoid
Pemphigoid gestationis
Epidermolysis bullosa acquisita
Linear immunoglobulin A disease
Pemphigus foliaceus
Bullous pemphigoid (BP) is the most common type of blistering disease and is characterized by blisters, sores, and crusts on the skin.
Source: 1. Cleveland Clinic
Blistering Diseases are autoimmune disorders that are contracted or genetically inherited by individuals. It occurs more frequently in people over the age of 60 and can be contacted via drug interactions.
Pre blistering: itchy skin
Hard to rupture blisters especially in skin creases and folds
Rash around blisters
Accompanying mouth blisters or sores
If you experience any of the above symptoms in combination, have unexplained, hard-to-heal blisters, or blisters on your eyes, seek medical care immediately.
Treat Your Blistering Disease Symptoms Today | Request Appointment
385.273.DERM(3376)
Office hours: Mon-Tue: 8:30AM-5:00PM, Wed: 7:00AM-4:00PM,
Thu: 10:00AM-6:00PM, Fri: 8:30AM-12:00PM