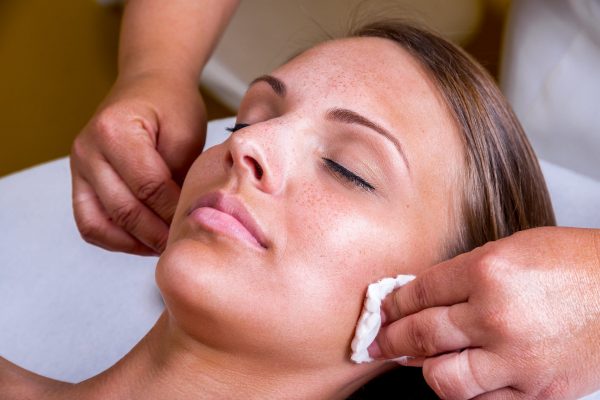 [ultimate_heading main_heading="Chemical Peels Lehi Utah" alignment="left" main_heading_margin="margin-bottom:10px;" margin_design_tab_text=""]Chemical Peels is a cosmetic treatment that uses a customizable chemical solution topically applied to treat skin concerns like acne, fine lines and wrinkles, certain scarring, and uneven skin tone and texture. Performed in a clinical setting, a chemical peel will benefit the skin and restore a youthful appearance and glow while combating dermatological issues. Chemical peels are versatile based on your personal needs; the solution prepared can include various ingredients specifically selected to address the skin problems you're experiencing. Adult men and women are candidates for this treatment.[/ultimate_heading]
Though a chemical peel is generally thought of as a facial procedure, other areas can benefit from this treatment. The complete list of chemical peel treatment areas includes:
Smoothed skin tone
Improved skin texture
Clearer skin
Skin tightening
Increased collagen production
Increased elasticity
Breakout prevention
Balanced skin tone
Wrinkle and line reduction
Improved skin firmness
First, you will have a consultation to determine what strength of chemical peel is appropriate for your needs. There are three types including light, medium, and deep. Only the deep peel requires a local anaesthetic. Otherwise, the procedure is quick and conducted by brushing the chemical solution onto the treatment area and applying a neutralizing agent upon completion. Light and medium peels are generally not considered painful by most clients.  Depending on the strength of your peel, side effects and downtime will range from 0 to 3 weeks; that is, a light peel requires almost no recovery period, a medium peel may have a recovery period up to 2 weeks; and a deep peel may take up to 3 weeks to recover.