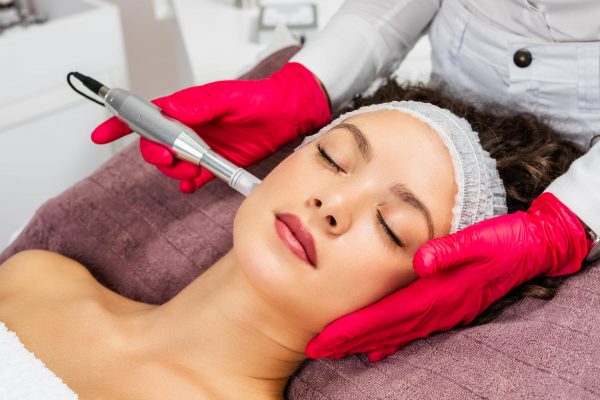 Microneedling
Microneedling is a clinical procedure that's used to treat and improve skin conditions caused by ageing by using sterile needles to create "micro-injuries" aka imperceptible wounds in order to stimulate collagen and elastin production. It is a quick, non-invasive treatment sometimes known as collagen induction therapy. Microneedling addresses issues including acne scarring, pigmentation, wrinkles, fine lines, stretch marks, and uneven skin tone or texture.
Reduce the appearance of and treat the causes of Acne
Address hyperpigmentation
Minimize pores
Improve skin elasticity
Lessen the appearance Scars
Lessen the appearance of stretch marks
Improve the appearance of sun damage
Correct alopecia
Improve the appearance of fine lines/wrinkles
We will perform an initial consultation to determine your course of treatment. Depending on the size of the area being treated, your microneedling procedure will take between 10 and 30 minutes. Prior to the treatment, a numbing agent may be applied. During the treatment, your provider will 'roll' a sterile, FDA-approved over the area. After your treatment, you can resume your normal activities but may experience side effects such as dry or flaking skin for up to one week. Microneedling results can be augmented with moisturizers and other prescribed treatments.